Tankless water heaters barrie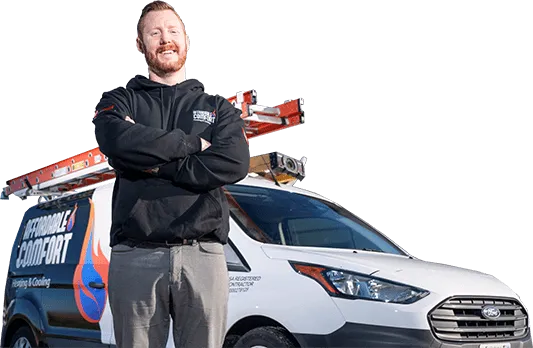 Why Choose Us?
Find out what makes Affordable Comfort voted the best HVAC company in Barrie, Collingwood and Orillia.
Wide Range of Services
We offer a full range of Heating, Air Conditioning, and Air Quality Services to the Barrie, Ontario area.
24-7 Emergency Service
Whether your furnace, AC unit, or boiler breaks down at 12:00am or 12:00pm, we're here to help!
Lifetime Repair
If you pay for a recommended repair, it should be guaranteed for life, that's our opinion, and we stand behind it.
15yr Warranty
You're trusting us with one of the most important investments in your home and we take that seriously.
Flexible Financing
We offer many options, including 0%, on many of the heating and cooling HVAC services we offer in Barrie & area.
BBB Accredited
Affordable Comfort Heating & Cooling is accredited with the Better Business Bureau and holds an A+ rating.